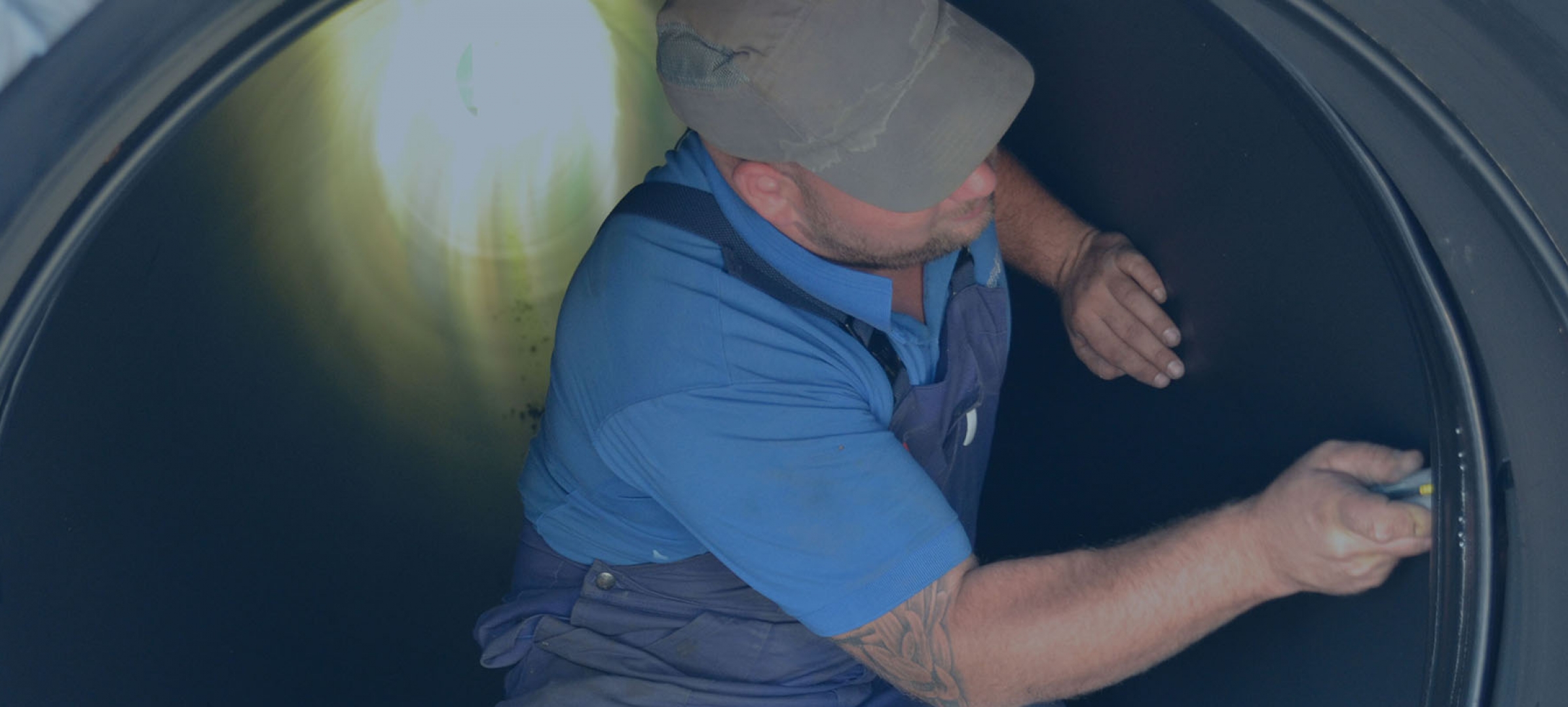 Gas, water and heat are transported by complex pipeline networks. The work involved in the construction and maintenance of these networks should not be underestimated. It is good to be able to fall back on a reliable partner who takes a lot of work off your hands. Our team of more than sixty motivated and experienced specialists are happy to take care of the production, installation and/or repair of your project.

The design, manufacturing, transport and installing of plastic storage tanks, pressure vessels and semi-finished products are also part of our solutions. Please contact us and let us inform you about the great versatility of PP, PE, GRP and GRE with...
View solutions

We supply and install pressure pipes in various plastic materials such as PVC, PP, HDPE, PVDF and GRP with all associated accessories and fittings. We also supply prefab parts from our own workshop.
View solutions

HDPE piping is used in lots of infrastructure projects, for the underground transport of water, sewage, natural gas and data communication. We supply to many small and large infrastructure contractors.From smaller to very large diameters, whether it...
View solutions

PUPP Lining is a coating system we developed ourselves, commissioned by the Dutch Gasunie and is qualitatively equivalent to factory coating.The PP and PE coating system is corrosion resistant and can be applied at any desired location with our in-ho...
View solutions

We can assist with the prevention of defects and the identification of imperfections in your pipework, storage devices, systems and products.
View solutions
Our recent delivered projects: